31/03/2021 - Toini Harra
The first international webinar of TUTTUnet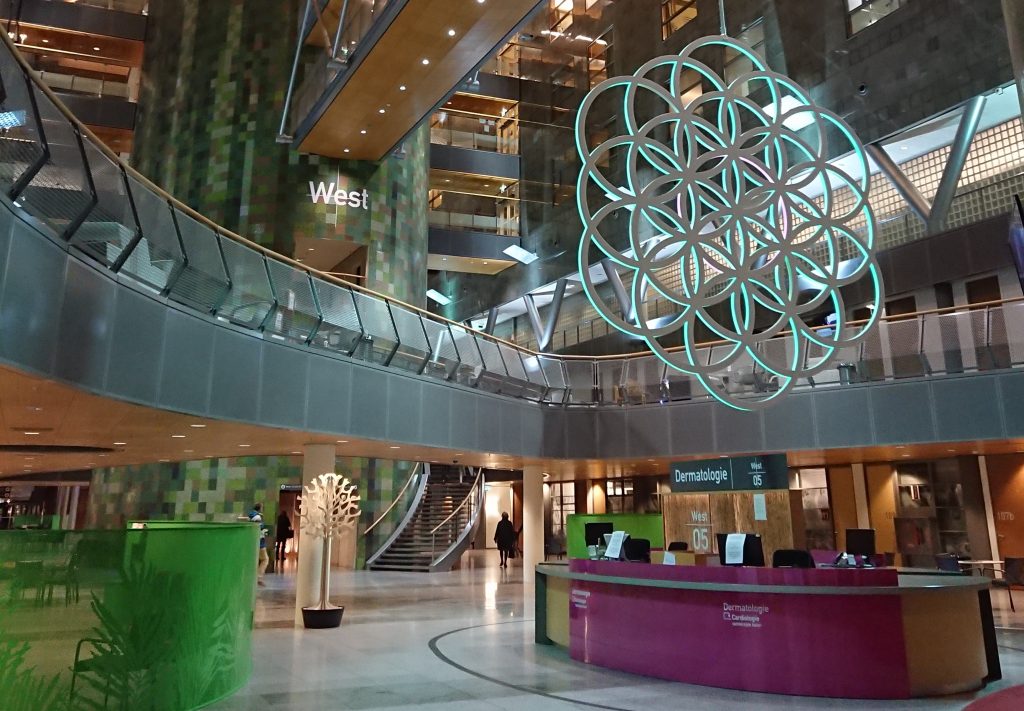 The first international webinar of TUTTUnet was held on Thursday 18th of March 2021. The webinar was organized by Metropolia and Tampere UAS and it gave us an inspiring morning session with innovative digital products and service solutions. The purpose of the webinar was to start an International network of innovation partnership concerning digital housing solutions and devices for elderly people. It was a great pleasure for us to host this high-level event with such qualified international and business partners.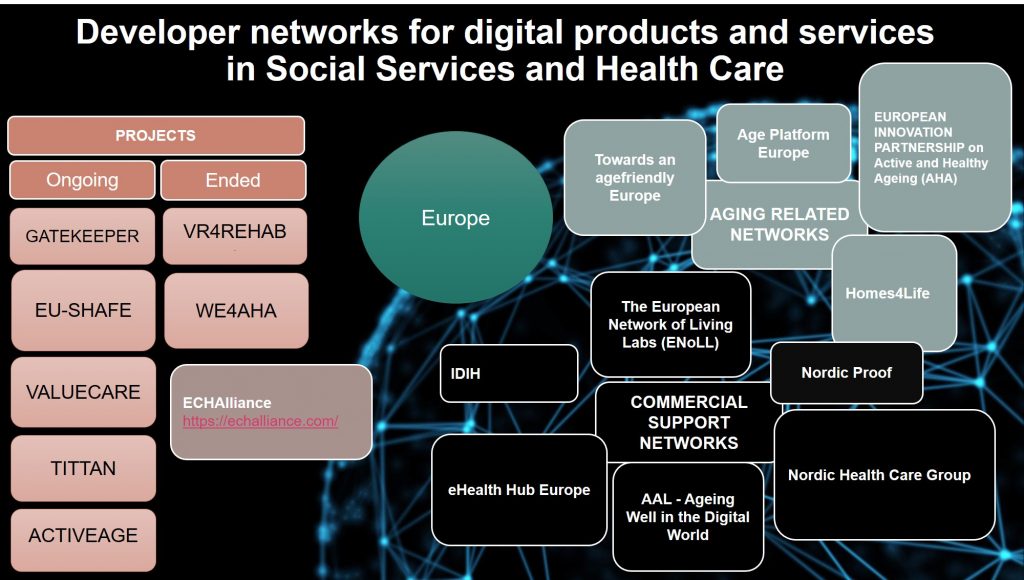 User involvement is needed for transdisciplinary co-design and the better solutions
Main themes of the webinar were built-up based on the idea concerning user-involved co-creation of solutions for digital services and products. During the HIPPA -Wellbeing and better service housing through digitalization project we have gained a lot of experience on how user-involvement in co-designing processes helps both the designers in understanding the users' needs and expectations, and on how the collaboration with designers helps the users to understand the benefits of the digital solutions.
For higher-education institutions the co-designing processes with companies and users are a part of regional development activity. Lot of students from different disciplines have been involved in many ways during the HIPPA-project. Information engineering students have tested solutions in digital laboratory. Physiotherapy, occupational therapy, nurse and gerontology students in Bachelor- and Masters-studies have conducted user trials both in authentic environments in assisted housing environments and at higher education venues as a part of their innovation project or thesis processes. Business students made several marketing reports based on the companies' needs. Through the presentations, the webinar gave to our international partners some nice examples of the collaboration possibilities between a company, higher education institutions and an assisted housing unit.
Great presentations about collaboration, user-involvement and innovations
Jouni Spets, Plant Steps Ltd, showed a pleasant and beautiful video about collaboration with the Myllypuro senior center and students of Metropolia. Video was produced by HIPPA. This case gave to audience an insight on what the plants and collaboration with seniors and staff give to the users and to the designer. Metropolia students gathered the feedback and reported and analyzed it.
Jaana Kokko from OuluHealth Labs gave us a nice example about user experiment conducted in Kiiminki. In this case user experimentl was launched in two cities, Oulu and Vantaa. The service brings joy and welcome variation to the residents of the Jaarankartano service house during the Covid-19 period. Residents of the service house, assisted by the staff, can communicate with other people, in other venues, by using the video connection established by the service. The service works with relatives or friends in the interface of a tablet computer, from which a resident of the service house can be contacted. Jaarankartano's professionals act as lenders of equipment to relatives or friends and agree on contact times between the resident and the relative or friend. The hardware to be borrowed for the home, runs conveniently in the hardware portfolio and the instructions for using the service are included. Clear instructional videos that make it easy to set up are available to watch on your tablet. The experiment is carried out by Finwe Oy from Oulu.
Kalle Punto from Medeka took us to virtual routes around the world. Medeka has developed an innovative solution for rehabilitation and indoor training where the user can use the virtual route software to run, walk or cycle along the virtual routes. In this software is more than 300 self filmed routes in Finland and around the world and it works for all existing rehabilitation devices, exercise bikes, handwheels treadmills etc. In the HIPPA project, Medeka has tested this software with the elderly in the real authentic environment with excellent results. HIPPA produced an inspiring video with Medeka and TAMK in Sointu Senior Services´ Kuuselakeskus in which we got to see how these tests have gone.
We also got to see how tablet technology for shared use has been utilized in service housing for the elderly. Jukka Salonen from Hublet Ltd presented how great these tablets work in caretaking services as tools for memory activation and rehabilitation. In assisted living services, these easy-to-use tablets are suited to be used by the elderly themselves or in guided group activities organized by the staff.
Helen Chambers from LivingSkills presented a resource-driven model and digital motivation tool for care relationship, service needs mapping and impact assessment. This solution improves dialogue between clients and professionals. It also fosters quality of services. LivingSkills improves seniors engagement and helps seniors reach their own goals. This digital motivation tool for care relationships motivates learning skills for a good life.
Strengthening of care and building a digital health system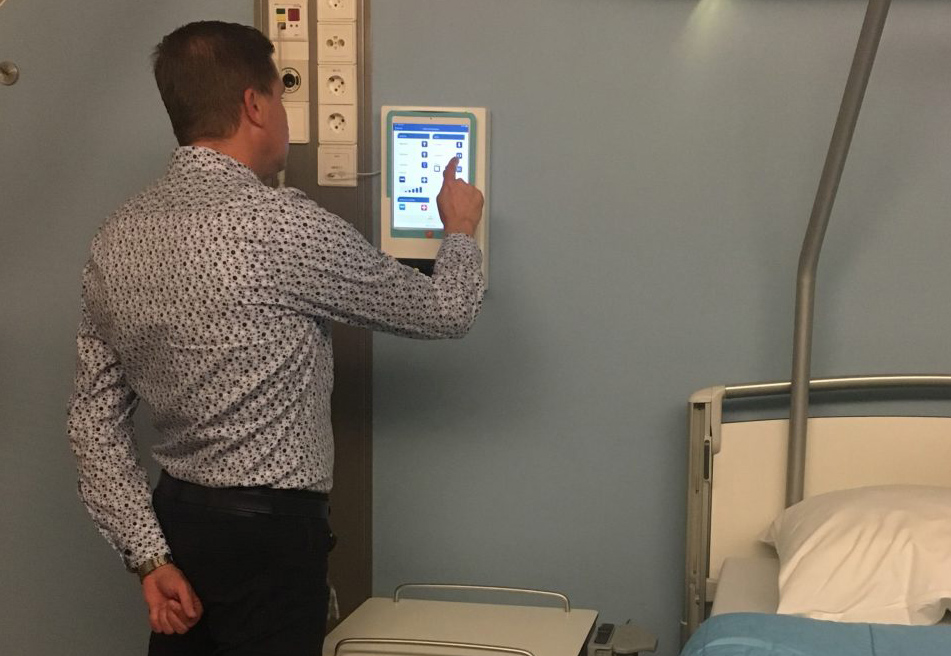 International partners of Tampere UAS and Metropolia UAS also offered interesting presentations at the webinar. Maarten Coolen from Zuyderland Care presented us good examples of innovation in elderly care in the Province of Limburg (The Netherlands). We all got a peek at how technology and digital solutions are being used in care and helped the elderly people. In the Netherlands, the aim is to make it possible for the elderly people to live as normal life as possible and to live their daily life according to their own habits, interests and needs.
Neshad Asllani from Klinika Digjitale, Kosovo, presented a Digital Health Clinic, which aims to ensure that everybody has access to healthcare, anywhere and anytime. It is an advanced digital healthcare platform that offers faster, closer and less expensive services to patients regardless of the distance with their preferred physician or health care institution anywhere in the world. More than 45 doctors in 14 languages offer their services on this digital platform.
During the webinar it was discussed, how the COVID pandemic has accelerated the development of digital products and services in several countries.
International network of innovation partnership
In the final discussion, it was noticed that the participants wanted to strengthen the communality and co-creation possibilities with higher education and business partners at least in the Netherlands, Kosovo and Finland. Cross-border networking in the development of digital services and products is clearly important in the future. Crossing the borders and networking in a multi-discipline way clearly creates a new kind of intelligence that will contribute to the development of innovative digital products and service solutions of the future.
As far as webinar is concerned, we can see that experts and users must continue to be brought together and that the services of the future will be developed in interaction. The aim is to strengthen partnerships more and more in networks by enabling the multi-perspective co-development of different actors. Perhaps the key to the success of development activities and the development of the industry in the future is that we succeed in harnessing different skills, resources and expertise in regional, national and especially international networks to develop common issues concerning digital housing solutions and devices for elderly people.
TUTTUnet aims to provide solutions for the need of international networking and the sharing of good practices. We are pleased to a part of the build-up of an international network of innovation partnership!
Writers:
Toini Harra, Doctor in Social Sciences, Licentiate in Philosophy, OTR, project manager in HIPPA-project, Metropolia UAS
Anna Kaipainen, physiotherapist, Master of Healthcare, project planner in HIPPA-project, Metropolia UAS

Video production:
Plant Steps Ltd: Tuukka Lindholm, Suvikki Honkkila, Minna Kilpeläinen, Sirpa Puusti, Jenna Sinkman
Medeka Ltd: Minna Kilpeläinen, Tuukka Lindholm