03/02/2020 - Tarja Heinonen
HIPPA-project´s benchmarking trip to Sittard, The Netherlands
How does a hospital without doctors' and nurses´ offices sound to you? How about a hospital where the architecture is primarily designed to serve the customer? Or what do you think about a hospital where the patients use their own clothes?
HIPPA project team visited in Sittard, The Netherlands, to learn about a change of care culture at one of Europe's most innovative hospitals. At the same time, customer-oriented and community-based service solutions for older people were introduced.

Zuyderland, the partner organisation of TAMK already in earlier Active Ageing in Europe project, hosted Hippa team during our visit in late November last year. Zuyderland is one of the biggest private elderly care and health service providers in the southern Netherlands.
The visiting program started in the elderly service centre of Glana. We were told about the current service housing in Glana and their plans for the future. Within five years an area consisting of many small service houses will be constructed. Residents are free to move in the park surrounded by these buildings. The design of the entity resembles a village of memory disorder people like Hogewey. Safety technology will be in a key role to ensure residents to move freely in the area.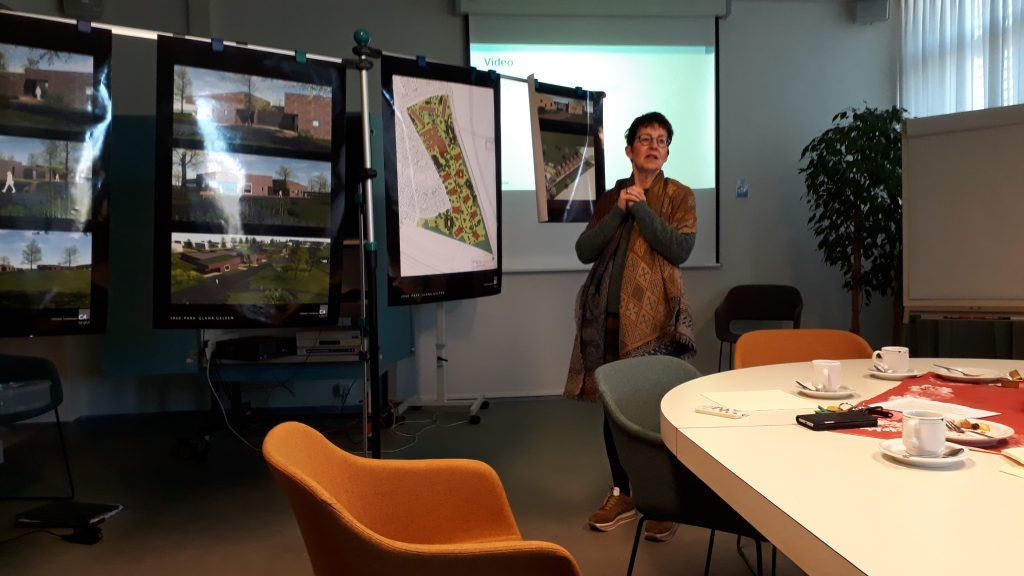 Human and customer orientation are emphasized in care service in the Netherlands. It seems that also family members and close ones as well as volunteers participate more actively in elderly people's lives and care as in Finland. In the courtyard of Glana service centre, live chickens were walking around. On our visiting day, the clown was entertaining residents as well as visitors of various ages.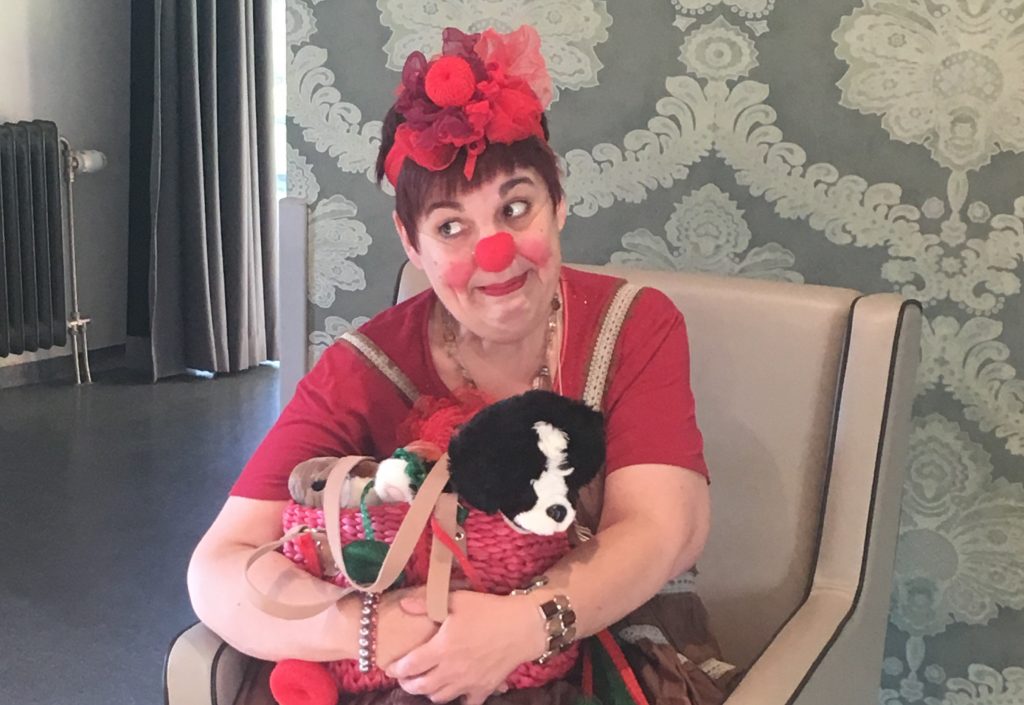 Spaciousness and sense of community drew attention
From Glana we moved to Hoogstaete service house. We were very delighted with Hoogstaete's spacious and bright entrance hall. The premises serve as a meeting place for the neighbourhood, "a common living room". Tall windows in resident rooms enable the large view to the close nature. Thanks to wide doors it's easy to move from place to place even with an aid device. The pool table in common space is in active use by male residents.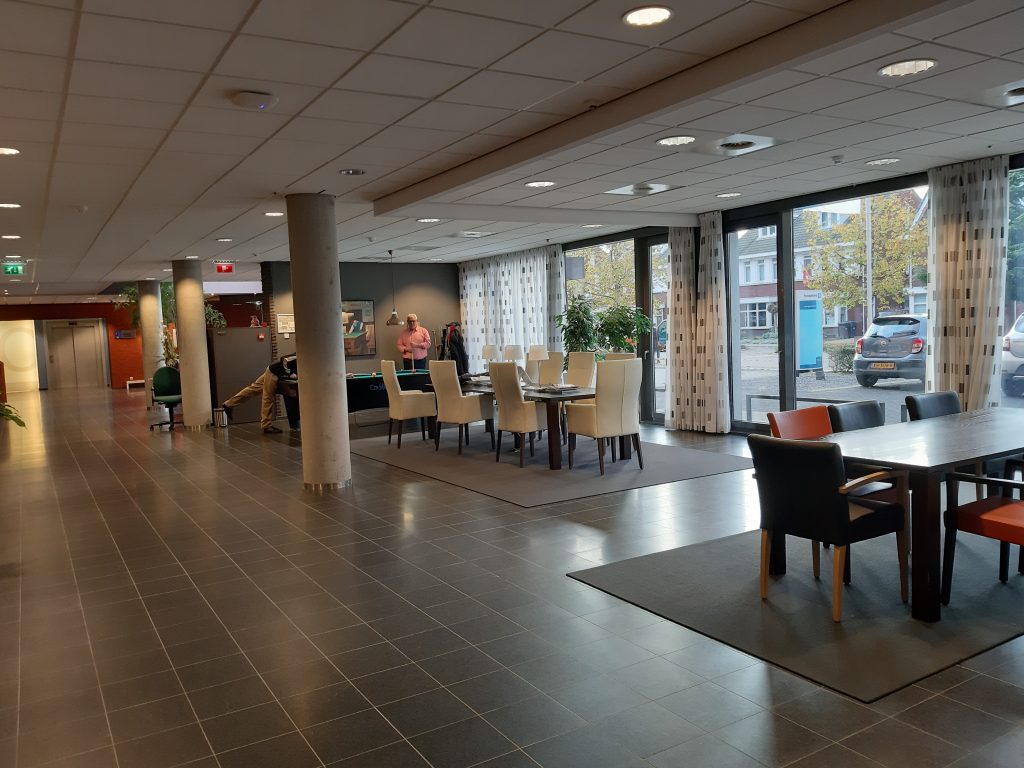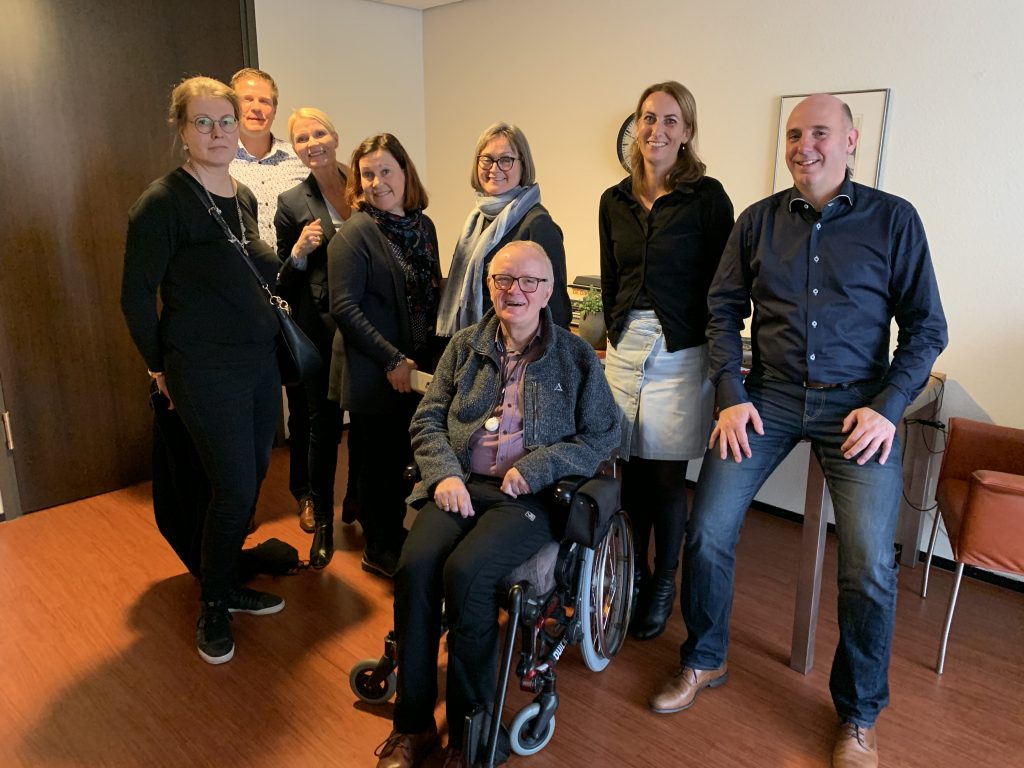 The nurse shortage is nowadays an actual challenge in the Netherlands as well. Zuyderland is cooperating with a local educational institute where they are training e.g. immigrants to caring tasks. Increasing attractiveness of elderly care and finding solutions for lack of caretakers are current challenges which connect Finland and Netherlands. These were discussed during the visit.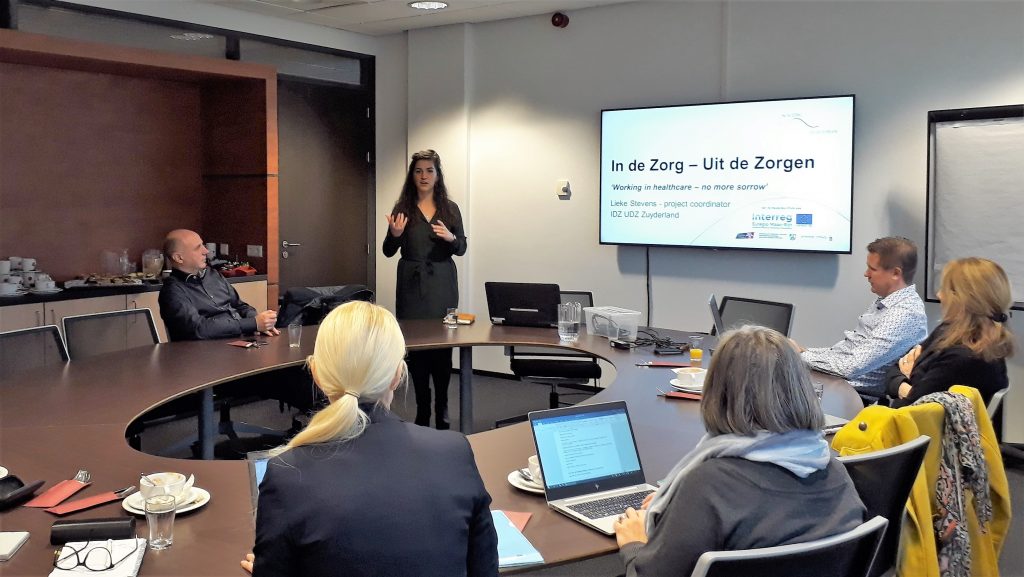 Hospital like a hotel
The impressive hospital Zuyderland was the third place we visited. The clarity and pleasantness of entrance hall resembled more a hotel than a hospital. While planning this hospital logistic solution of different buildings like airports and industrial plants were utilized. On the background, there was also an ambition of a place and environment that supports healing.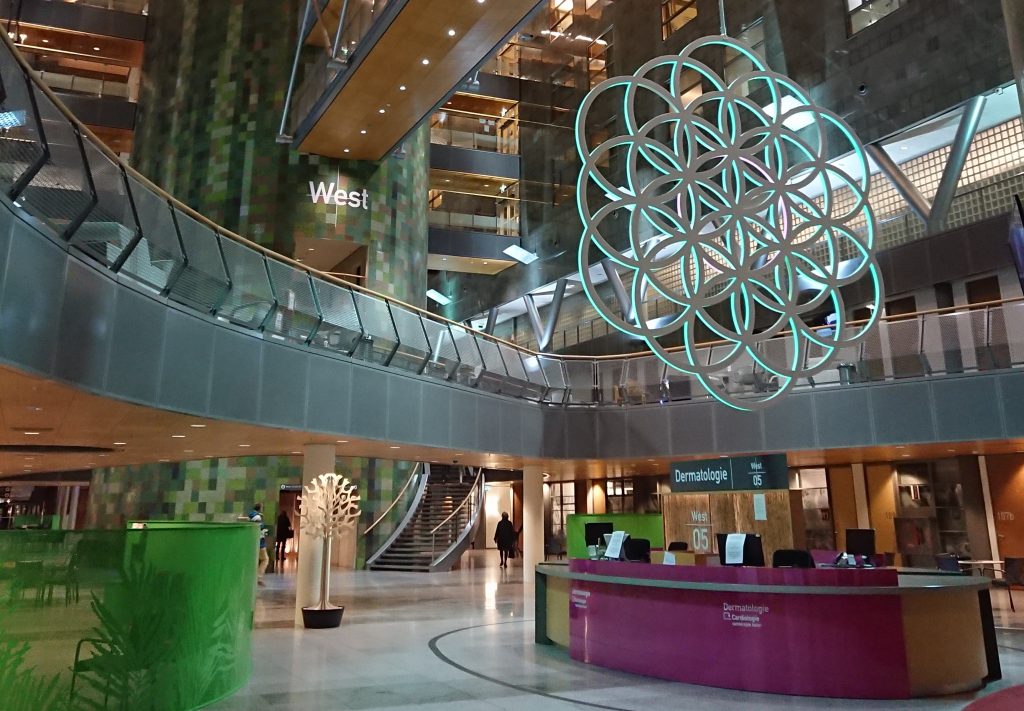 The hospital had been created to be an aesthetically pleasing entity. Processes had been planned to be quite functional and transparent for the patient. Appointment rooms were located on the first two floors and patients go to the room from reception hall while staff operated from the back. Patient transfers are minimized. Doctors and nurses move between rooms instead of patient. This is quite nice from the customer and hygiene point of view. Professionals can easily switch and continue working at different workstations using an ID card.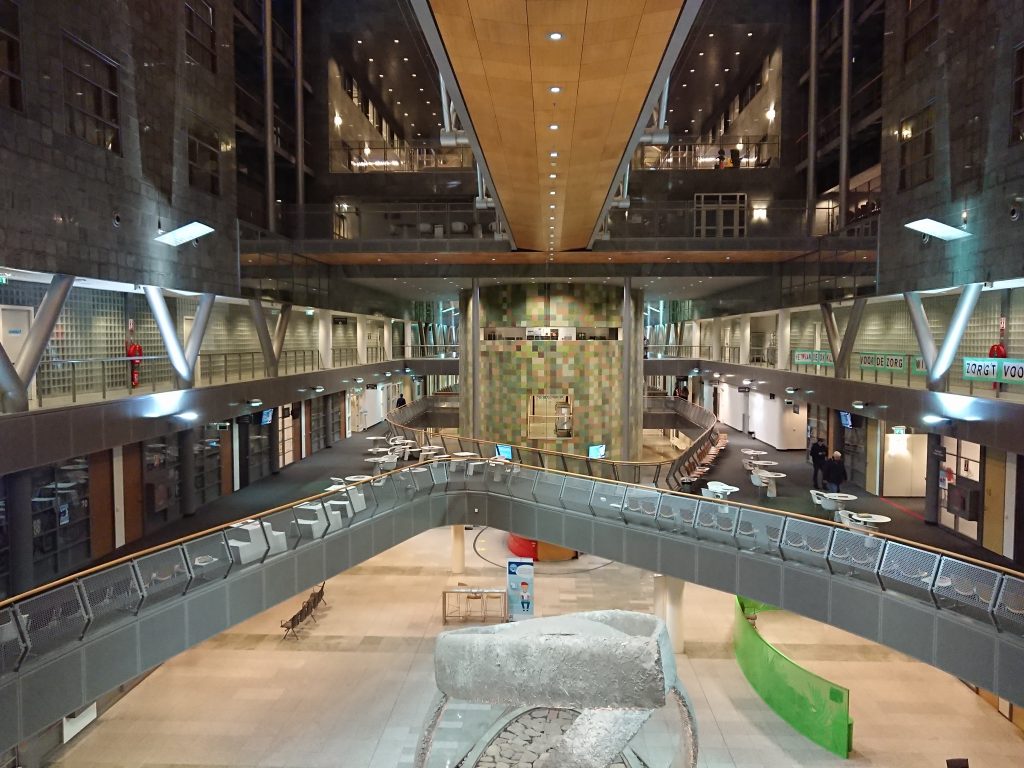 All patient rooms are single rooms. The central corridor inward is functional and wide. There were sitting groups and coffee point in the corridor and the flooring material is parquet, which makes space more home-like.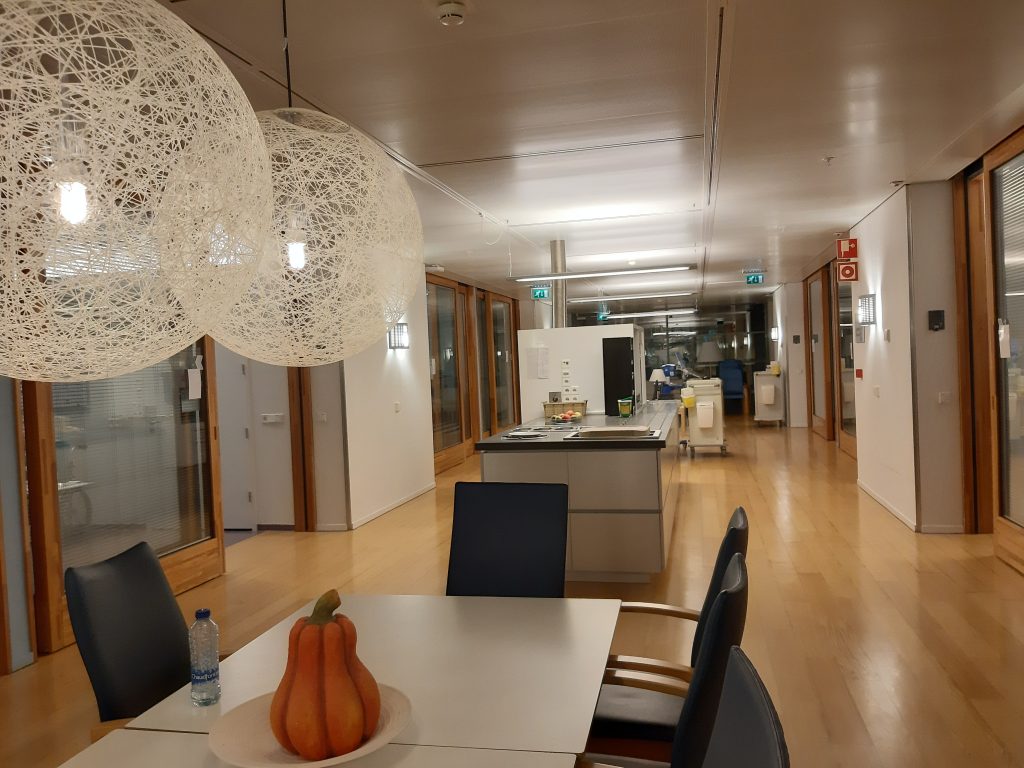 In the patient rooms communication and room management, such as lighting and curtain shading, work with a tablet attached to the bed. The family member has the opportunity to stay overnight in the patient room on the couch, which can be converted into a bed if needed. It is noteworthy that patients in the hospital wear their own clothes. All this is aiming to a home-like atmosphere and healing environment.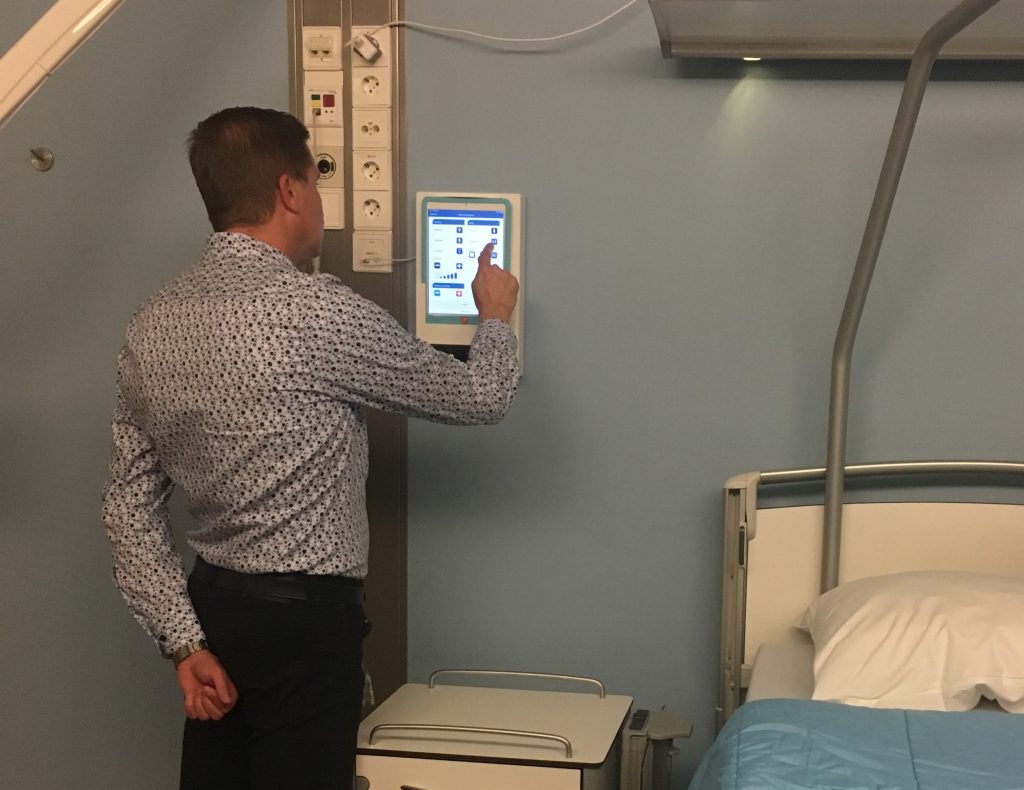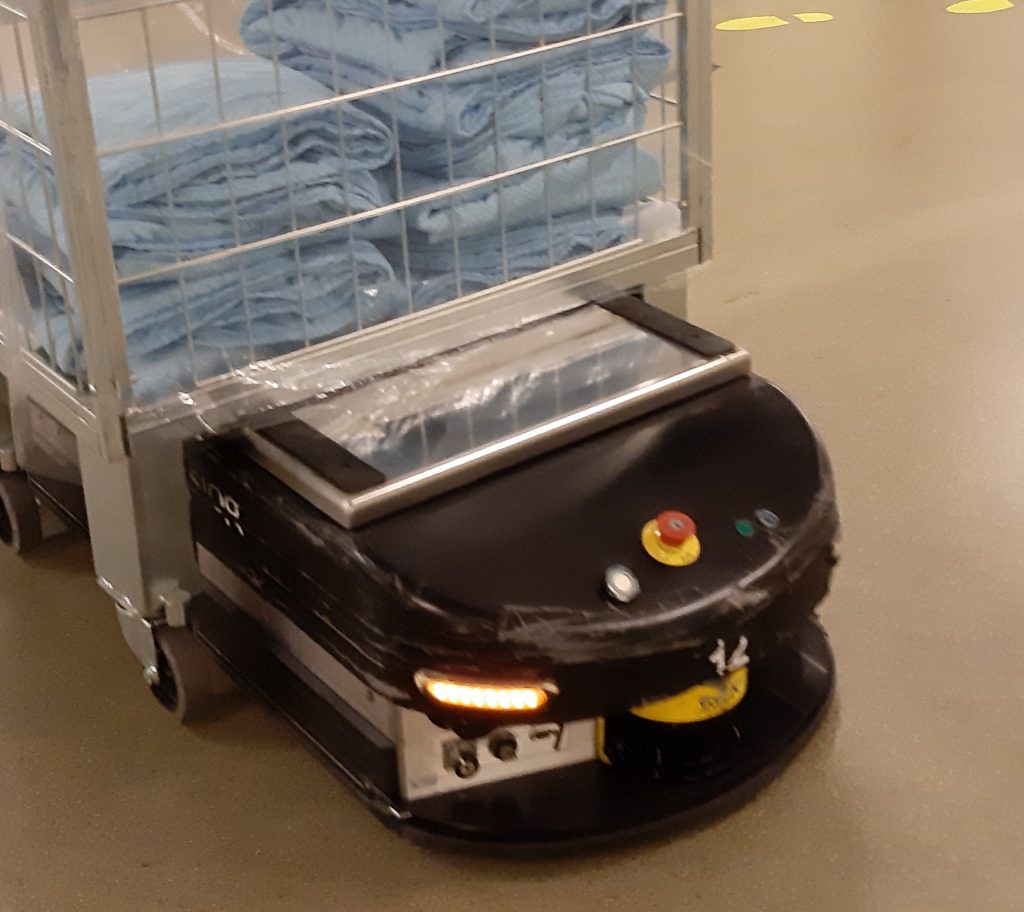 Operational processes of Hospital have been refined to the peak of efficiency. Robots take care of transporting goods from storage to the bedward. The staff can redeem clean work clothes from the machine with their ID card and return them to the same place.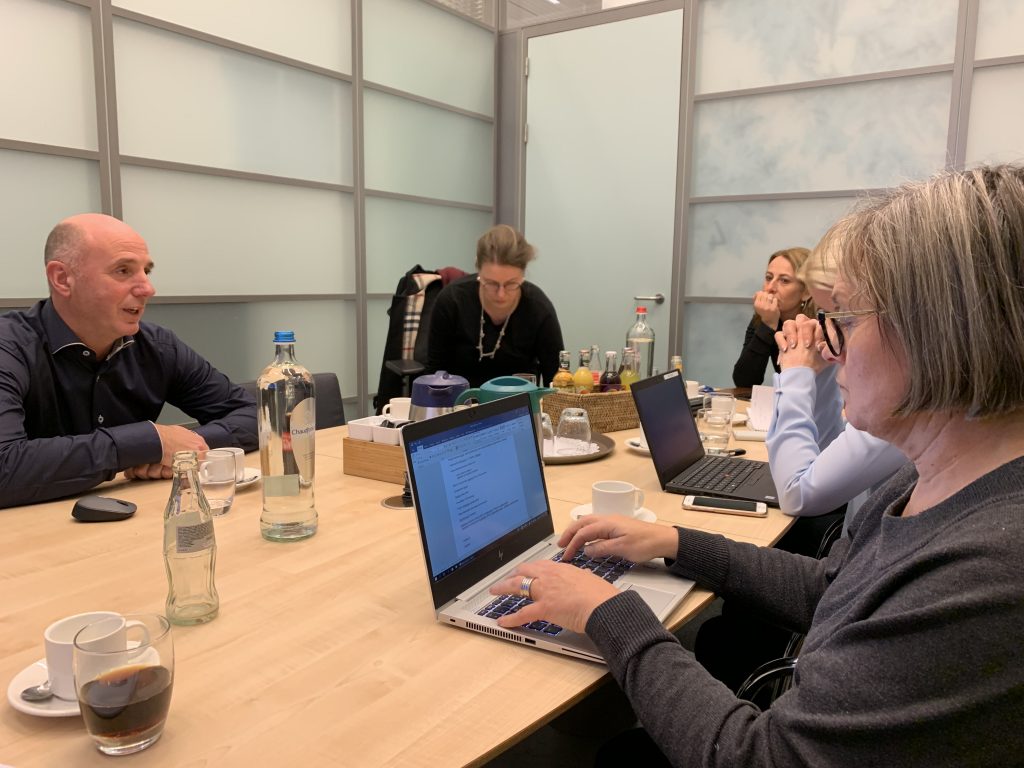 Keeping human at the forefront in the development
In the Netherlands, the challenges in health care are similar to those in Finland, for example, the nurse shortage. What stayed in mind from the visit was how much more courageous Sittard has begun to address the challenges, even breaking the general trend in healthcare development. Operations have been developed keeping human at the forefront by utilizing technology, digitalization and developing more economically efficient operating models.
In Finland, we need not only courage and boldness but also projects like HIPPA, which enable different service and product testing and development in real user environments. The strategic direction is chosen by the Smart Health Center hospital project, 'The best care, as much as home as possible", sounds a suitable slogan also to Finland.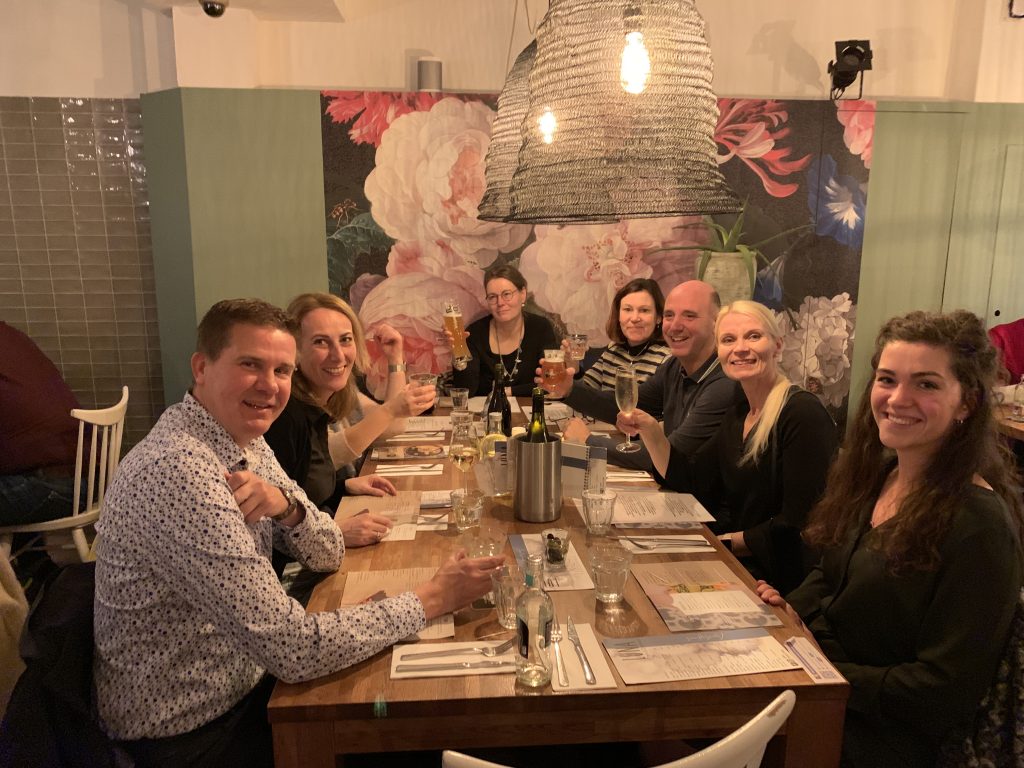 Text and photos: Tarja Heinonen, Suvi Hagström, Elina Ritola and Tarja Tittonen.